UTAH FAMILY FILMS (.com) is committed to helping new writers. Learn how to properly format your play for film. Free screenings. No fees ever.
Receive Email updates: Events, Open Forums, Training Emails
Qualifications: Must be writing for the family market, "G" or "PG" movies only. "PG" movies accepted for review only under consideration.
Write us:
manhattangoldmovie@gmail.com
Powered by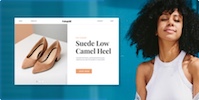 Create your own unique website with customizable templates.