"I'll Go Where You Want Me To Go"
https://www.youtube.com/watch?v=wYMIlP6xXGU
Special Thanks to the Following Individuals and Organizations

President King- Yale Crest Veteran's Branch
Elder and Sister Williams, Senior Missionaries
South Cottonwood Ward- Bishop Dahle
Utah Film Festival
American Writers Guild-West
Community Writer's Center
And to the Writing Coaches and Writing Groups that have advised and supported the following projects.
I would certainly be remiss if I didn't acknowledge Dwight Chris Poulos who first got me thinking about film writing. Chris was in the entertainment business and was an agent for The Letterman. He knew I liked writing but it was one simple questions he asked me so many years ago that I never forgot, Why don't you write for Disney? Now I do write family friendly films but am open to any Publisher or Director who share are genre.
The "Baseball Brothers" is written as a sports drama.
Robert Payne
FILM SCRIPTS PROFILED CERTIFIED AND REGISTERED WITH THE AMERICAN WRITER'S GUILD AND COPYRIGHT OFFICE WASHINGTON D.C.
The "Baseball Brothers" a true life story of a Mormon Family that struggles and overcomes their obstacles and not only succeeds in baseball but stuns a small city as all five brothers are drafted by M.L.B. The academic brothers excel in sports and in business. This is a must see piece.
Your support is greatly appreciated as this process continues, and hopefully starts a trend of more responsible film writing.
One of the most heart-felt songs I've ever listened to is:
"IN THE LEARNING OF MY FATHER" by Craig Larson
https://www.youtube.com/watch?v=Hvoyx1TBKds
ABIDE WITH ME
https://www.youtube.com/watch?v=i5nbq_VEea0
Music is very important to me, it is the heart-beat of my films. In my life I hold the same standard for music as I do for film. As a
media outlet, music and film, reaches more people, as per inspiration and motivation, than news or advertisement ever could.
Film and music is often said to influence our youth but often extends those boundaries to influence all of us. The message writers
send out to us should be one of responsibility. Often writers send out counterfeit message ex. foul language rather than well thought
out comedy, sex rather than romance and violence instead of well choreographed action scenes. These are short cuts used by writers who
have become hack-writers (writers who put money and profits foremost) rather than the countless hours needed to write a masterpiece,
influence. people in a positive way, and deal with social issues of our age. At provostudios.com people quickly recognize that
story lines (the foundation of the film) along with excellent dialogue is not our goal, it is our standard. Robert Payne
Provostudios.com is currently getting over 400 page hits per week. This has been consistent for over one year.
All work is copyrighted through Washington D.C. Copyright office along with the American Writer's Guild- West
---
Powered by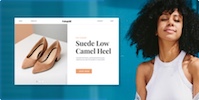 Create your own unique website with customizable templates.