Meet the Eastman Family: Jill Eastman is a Medical Doctor, President of the Board at the Harlem Free Clinic, Caucasian woman, from the Midwest who adopts three Afro-American boys, after the older boys parents are killed in an automotive accident, the third adoption was to save a child caught in a civil war zone in Sudan. The oldest two boy's real mother was roommates with Jill Eastman in Medical School. Eddie and Isaac Eastman are stars for the Harlem High Football Team. They also work for the Harlem newspaper part-time. Always involved with the community, they write a play for the drama class on the environment, seen through the eyes of "Bee" Smart, a bumble bee. Jack sells the play after he has it edited for film. Hollywood doesn't buy B-scripts, however Bollywood does.

"A WORLD WITHOUT BEES, NO ONE'S LISTENING"
Starring "Bee" Smart

Written by fictional characters, Eddie and Isaac Eastman
Edited for film by fictional writer Robert Hemingway
Sold to Bollywood by Jack Price, leading man, Manhattan Gold.

Manhattan Gold: Breaking News
"Mythology World places humans and the bees on the endangered species list"



Powered by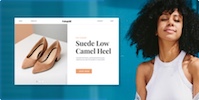 Create your own unique website with customizable templates.