MANHATTAN GOLD: VOTED SCRIPT OF THE YEAR SALT LAKE CITY FILM COLLEGE
THE BASEBALL BROTHERS: COKE-A-COLA AND SALT LAKE CITY BEES CONTEST WINNER

"THE BASEBALL BROTHERS" KNOCKS IT OUT OF THE PARK!
"MANHATTAN GOLD" chosen as the best script of the year by The SLC Film College. We see numerous screenplays throughout the year and consider "Manhattan Gold" to be among the very best comedies in the last ten years. The Baseball Brothers, winner of a Coke-a-Cola and Salt Lake Bees contest is a sports drama. With no dead or empty scenes it is a movie that will keep the interest of any viewer from start to finish.

FULL LENGHTH FILM SCRIPTS BY ROBERT PAYNE
*MANHATTAN GOLD: GENRE- COMEDY ROMANCE RUNNING TIME 118 MINUTES
*THE BASEBALL BROTHERS: GENRE- SPORTS DRAMA RUNNING TIME 105 MINUTES
(BASEBALL BROTHERS-TRUE LIFE STORY-INSPIRATIONAL FILM SCRIPT)
​*PINK AND BLUE SKIES OVER KOLOB" APPROX. RUNNING TIME 115 MINUTES (UNFINISHED SCRIPT)


* CERTIFICATION: AMERICAN WRITER'S GUILD / WEST - COPYRIGHT: WASHINGTON D.C.


WHERE IN THE WORLD IS WEENIEHUAHUA AND BOBBY CAT?

Find Weeniehuahua and Win Dinner and a Night at the Theatre for Two!

"Coming Soon Weeniehuahua.com Free Game Site" Weeniehauahu could be
anywhere in the World. Can you locate where Weeniehuahua is today?
Ask questions and for clues by emailing manhattangoldmovie@gmail.com
​Note: Weeniehuahua and Bobby Cat are no longer in Central Park.


Professor Weeniehuahua becomes a Superhuahua canine whom accomplishes super heroic acts when he believes he can accomplish the impossible... "I can, I can, I know I can." Find Professor Weeniehuahau and his side kick, an adorable song and dance filine, a long haired Tuxedo Norwegion Forest Cat.
​

WERE YOU BORN TO WRITE?
Join us in our pursuit to bring more family programming to the big screen. In 2013 the top 10 family movies out produced all others combined in box office sales. We are here to help young writers turn their attention to screenwriting and live theatre. We don't charge any fees to help others through our advice or support.
https://www.youtube.com/watch?v=fDSoep_3pF0
"When You Believe" Whitney Houston LEARN ABOUT, QUERY LETTERS, LOG LINES, PLOT POINTS, CHARACTER DEVELOPMENT, ENHANCING STORY LINES,
START YOUR OWN DISCUSSION GROUPS - EMAIL US FOR MORE INFO. MANHATTANGOLDMOVIE@GMAIL.COM

"Thank You" by Eliza Gilkyson
www.youtube.com/watch?v=fQnVQljiBKg
Included on web pages are some of the best songs of the 20th Century. Enjoy music from the Big Band Era to the present. "What A Wonderful World" when it comes down to music or in cinematography,
the art of making motion pictures.
. Dialogue without music is just words and Musicals without Dialogue are just glorified concerts with themes. In film, or on live stage performances, the combination of music and dialogue create a synergy like nothing else. Listen to this clip, narration and song, by Louis Armstrong, maybe you will see a different way of looking at things. Songs and Films can and do change view points. Let's change for the better, what the world needs is more love and more understanding, not more technology, not more possessions, not better cars, just more compassion for others.
"What a Wonderful World" by Louis Armstrong
https://www.youtube.com/watch?v=2nGKqH26xlg
Notice: All Content on this web site is registered with the Writer's Guild of America W.G.A, and the U.S. Copyright Office in Washington D.C., this includes Query Letters and Outlines, Concepts and Ideas. Copyright violations are usually handled by the Producers and Studios. Violation of copyright laws in no joke, it's theft. We are prepared to defend any and all of our works and the material of any of our associates or film groups.CLICK ON QUERY LETTERS FOR REVIEWS ON CURRENT SCRIPTS

LISTEN TO OUR MUSIC SELECTIONS
DIALOGUE WITHOUT MUSIC IS JUST WORDS
MUSIC SETS THE STAGE AND THE MOOD
FOR ANY GOOD SCREENPLAY!

"SOME OF THE GREATEST SONGS OF THE 20TH CENTURY"
"A Lovely Way to Spend an Evening"
https://www.youtube.com/watch?v=rjLarjF8xCU
The heart breaking story of Michelle Payne and Chris Cannon. Chris died Sept. 15, 2005, the day he
was to Marry Michelle Payne. Michelle lived after the car she was in was struck by a drunk driver head-on by another driver on 1-15 in Spanish Fork. This picture was taken on the day of the funeral. Hundreds showed by for a
candlelight vigil later at the family home.
At the candlelight vigil, after being released from the hospital several days later Michelle publicly forgave the the women who had thoughtlessly taken Chris' life and severely injured her. Robert Payne was interviewed by U.S.A. Today, during the winter Olympics, stating his belief in zero tolerance in drinking and driving just months before this tragic accident.

FUNERAL SONG: "IN THIS VERY ROOM" Dedicated to Chris Cannon
https://www.youtube.com/watch?v=lcTfcpabYK8
"SAVE OUR CHILDREN" STOP IMPAIRED DRIVERS ON THE HIGHWAYS AND GANGS IN OUR SCHOOL SYSTEMS
"THE PRAYER" Josh Groban and Celine Dion
https://www.youtube.com/watch?v=DbviXG_56ss
"thousands of children under 18 are killed by guns or by drunk drivers in the U.S. zero tolerance is the only logical choice" ___________________________________________________________________________________________________________________________
"MANHATTAN GOLD"
ProvoStudios.com Presents "Manhattan Gold" Written by Robert Payne, Orem Utah
ENDORSED BY UTAH FAMILY FILMS : MURRAY, UTAH - SEE THE FINAL DRAFT
Genre: Romantic comedy that will thrill all audiences with it's rapid fire comedy.
Thankful by Josh Groban
https://www.youtube.com/watch?v=SSKIVf0hSn0&list=RDSSKIVf0hSn0
"CARS TO MARS"
"CARS TO MARS" ALT. NAME REGISTERED - PINK AND BLUE SKIES OVER KOLOB
Sequel of Manhattan Gold to be completed in 2017
"IF YOU HIE TO KOLOB"
https://www.youtube.com/watch?v=4Y8Z_7jcwTU
"THE BASEBALL BROTHERS"
Five Brothers who Fought and Played for a Better Life
True Life Story about five brothers, raised in a single
parent family, who were all were drafted into Professional Baseball.
Note: This is a heart warming and inspirational piece.

"THE MORMON GIRL THAT GOT AWAY"
Comedy Stage play centered around B.Y.U. and Utah County (written for a regional audience)

"I'll Never Find Another You" by the Seekers

https://www.youtube.com/watch?v=4Ga9Bs4fzSY
The CASCADES-Rhythm Of the Rain
https://www.youtube.com/watch?v=bQstQST1GiM

​ "THE GREAT CONVERSION" STAGE PLAY ONLY
How the L.D.S. Church has extended help throughout the World starting with the Pioneer Abolitionists, who opposed slavery, 30 years before Abraham Lincoln, and how that tradition carries on to this day. The play starts in the year 2000 (+) with a male Afro-American investigator receiving lessons from the Mormon Missionaries. The investigator's father however is a Baptist minister. But rather than being torn apart, all involved learn more about each other, only to find that they have more in common than different, more reasons to love than to argue, more reasons to work together for the good of all who live on this planet. Emphasis is placed on the Black Community in the U.S. and the great conversion presently taking place on the great continent of Africa.

CONSIDER THE LILIES OF THE FIELD- MORMON TABERNACLE CHOIR
https://www.youtube.com/watch?v=OevE4olt6_I

Scripts by screenwriter Robert Payne, Provo Studios Orem Utah, and Salt Lake City, Utah
111 provostudios.com is receiving 100 to 300 new visitor hits per week
with 300 to 500 page hits for the same period. Source: Weebly.com stats for provostudios.com
Unique Visitors - Week272
Page Views - Week
---
BUILD YOU CASTLES HIGH AND BY AND BY LOVE WILL COME ALONG

Powered by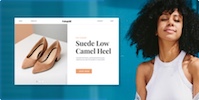 Create your own unique website with customizable templates.